New Moon Gathering every month in the Stillpoint Yurt
Our very first gathering in Stillpoint Yurt was initiated by Grandmother Rita and Marie during our Mother Earth Festival in 2012 as part of the Drumming Workshop. BEAUTIFUL!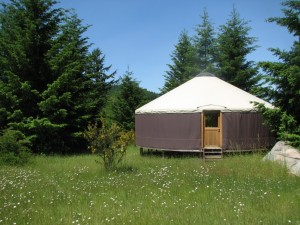 This has blossomed into New Moon Gatherings, held on the New Moon of each month — the BEST time for setting Intentions! Our first Gatherings have been SO wonderful! Community, coming together, and standing together as we move into this new Era. We invite you to come together with us, dispel that illusion, and raise our collective Vibration.
Here's an example for a May New Moon: "The month of May brings a lunar eclipse: a powerful gateway and energetic rocket boosting us into new paradigms. Now is the time to take authentic actions to best position yourself for the big changes in the coming months."
As we move into each phase of the Moon, do we know what we really want to manifest? How do we ask? Who do we ask?
If you are open to the possibility that some "Other Realm" may exist, then perhaps this is your opportunity to communicate with it. Gi Thomas helps us understand the energies of the cosmos and how to work with them to optimize creative energy and accelerate our ability to manifest what we most deeply desire. She uses astrology to bring in the awareness that helps us shift from "wanting" to "having."
New Moon Gatherings are held on the New Moon of each month. If that is a week day, then we begin at 6pm. If it's on the weekend, then we begin at noon. All gatherings last around 2 hours. A donation of $5 is humbly requested to help us furnish the yurt. Or if you have extra chairs, rugs, meditation cushions that you would like to donate instead that would be awesome!
See you soon — on the New Moon!